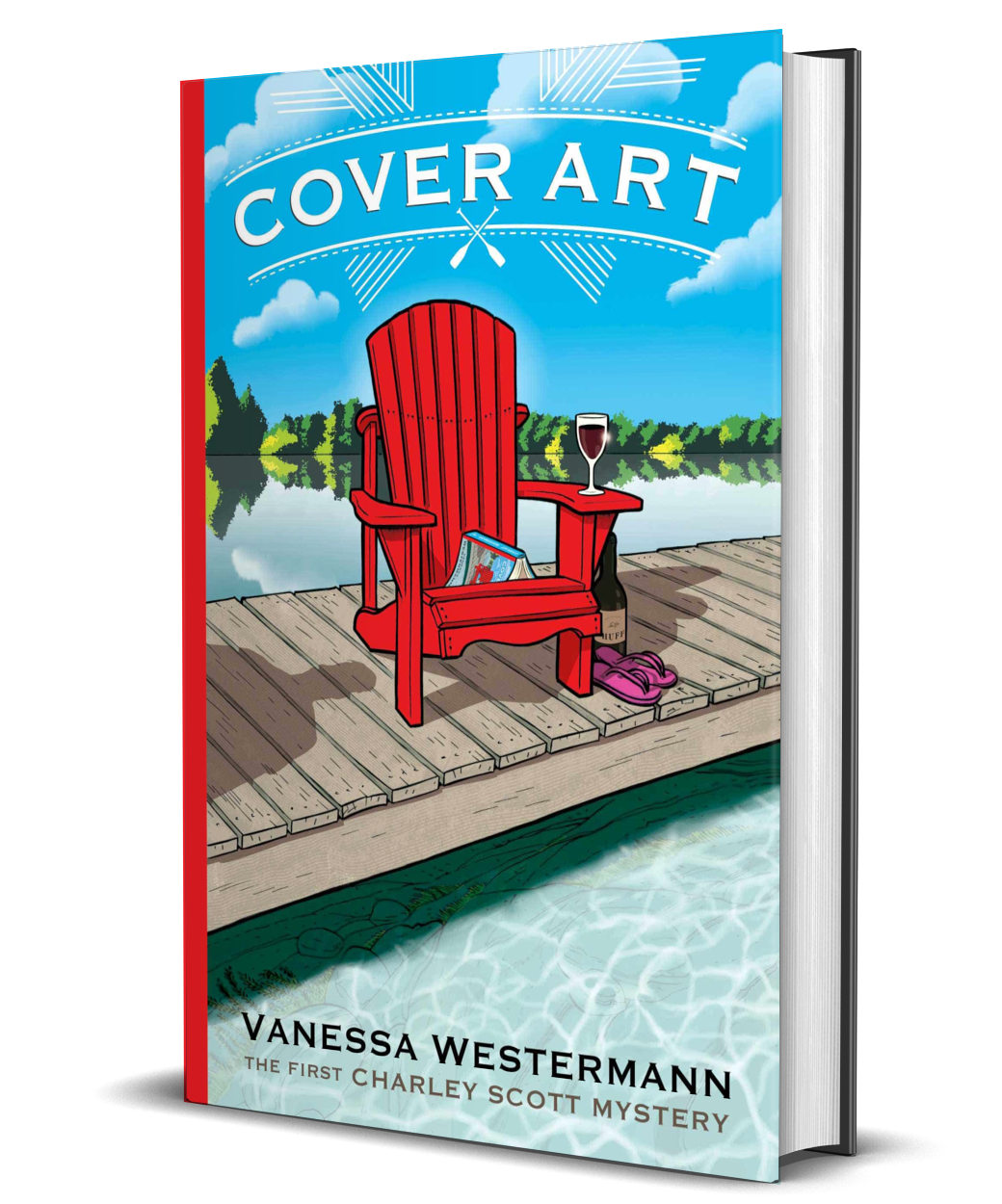 Buy Now:
---
About the Book
Death by chocolate may be a favourite fantasy, but death by poisoned chocolate is another matter entirely.
Charley Scott is thrilled to be running a summer pop-up gallery in cottage country. Returning to the lakeside village, not on vacation but as an artist, she's determined to turn her hobby into a career. Joined by two other artists, including her childhood friend Kayla, the Cover Art Exhibit is a dream come true.
But, beneath the surface of this peaceful town, darkness lurks. There's a history.
Local chocolatier, Matt Thorn, is struggling to come to terms with his father's recent death and his legacy of deception. As Matt plans to expose his father's secrets, Kayla's husband is found dead, the result of eating Matt's boutique chocolates.
The homicide investigation threatens to make Charley's pop-up gallery a failure before it even begins. Luckily, art is all about perspective and she's always had a keen eye. Can she see past the obvious and find the killer?
ISBN: 9781770866423
---
Praise
An artfully crafted mystery full of charm, wit, and page-turning suspense, plus some of the most mouth-watering descriptions I've ever read.
Cottage country, chocolate, and murder — what more do you need for a thrilling dockside read this summer? In her new mystery novel, Cover Art, Canadian author Vanessa Westermann offers up all three, packed with surprising twists and even a little romance.
Cover Art is the perfect book for everyone who has fond memories of a true Ontario cottage summer. All Charley wants to do is move back to her family's vacation town and open a pop up art gallery, but she's unwittingly drawn into a web of secrets that result in murder. A truly likeable main character who makes an intrepid sleuth, a great setting, and a carefully plotted mystery that will have you guessing right to the end. Cover Art is not too sweet, but perfectly cozy, and set in Canada too. All that, plus a dog named Cocoa, and a handsome man who owns a handmade chocolate store. I couldn't ask for anything more.
Westermann deftly paints a tourist town that's bright and quaint on the surface but harbors secrets that threaten to destroy two people and their attempts to find themselves and each other...
Westermann seamlessly weaves an artistic tale of a quintessential lakeside village brimming with delightful and quirky characters, ample suspects, and a plucky heroine, Charley Scott. A fabulous start to a new series that leaves me wanting more!