MJ White is the pseudonym of bestselling author Miranda Dickinson, author of thirteen books, including six Sunday Times bestsellers. Her books have been translated into fifteen languages, selling over a million copies worldwide. A long time lover of crime fiction, The Dr Cora Lael Mysteries is her debut crime series. She is the founder of WriteFoxy events and resources for writers. She is also a singer-songwriter, vlogger, host of weekly Facebook Live show, Fab Night In Chatty Thing and co-host of writing podcast Writers Off Topic.
Leave No Trace is the third in the Cora Lael series and a page-turning, twisty crime thriller. Could you tell us briefly what new challenges Cora must face in this book?
MJ White: This case for Cora will test not only her unique ability, which she has been slowly pressing into over the course of the series, but also the strength of her new working relationship as a police consultant to the CID team of South Suffolk Police. Being on the inside of an investigation from the outset is a very new experience for Cora and this book will see her facing the challenge of understanding a strange, worldwide cult of watchers who are idolising a man missing for fifteen years.
Dr Cora Lael is a psychologist who can sense the emotional fingerprints attached to objects and hears them as actual voices. It is this extraordinary ability that allows her to consult with the police department and solve dead end cases. If she were to have a sleuth around your writing space, which object might capture her attention and what might she hear?
MJW: I love this question! I think she would be drawn to my pen pot on my desk – it's a small, glazed pottery pot that holds biros, highlighters, fine-line pens and pencils. When I get stuck on a plot point or need to work out potential approaches to a scene I switch from my laptop to my notebook and make handwritten notes with as much colour and texture as possible. I think Cora would hear all the potential solutions I mull over as I work my way through issues – and the elation that comes when I find the right one!
While writing Leave No Trace, what was the most surprising thing you discovered or learned?
MJW: For Leave No Trace I had to look into the world of online communities, specifically those where toxicity and pack mentality are allowed and even encouraged to thrive. It was a scary experience! The psychology of echo-chambers of opinion is fascinating and very dark and I was shocked by how easily members of these communities can be convinced to support very wrong ways of thinking. I was writing the book as Elon Musk took over Twitter and the rise of so-called 'incel' groups became plain, so the storyline of the online cult in my book seemed scarily prescient.
When writing a series, how do you keep things fresh, for both your readers and yourself?
MJW: I've always written standalones in my career (writing contemporary romance as Miranda Dickinson), so for me the challenge of writing a series is still a thrill! For the series as a whole I have overarching storylines for each of the main characters that will gradually appear, book by book, which hopefully readers will love. I want each of the cases Cora, Minshull and the CID Team investigate in each book to be uniquely different, bringing new challenges, tensions and discoveries, and my focus is very much on not only the crimes being investigated but also how those crimes impact on Cora and the team. I hope that keeps the stories fresh.
Every genre has certain story elements readers expect to find within the pages of the book. What is one story element in a crime fiction thriller that you can't wait to write?
MJW: I love the tiny reveals on the way to the solution of the case – like dropping breadcrumbs for my readers to follow. The cat-and-mouse game is so much fun!
Could you describe your typical writing day?
MJW: I don't have a typical writing day! I'm a night writer by nature, so most of my writing happens when my husband and daughter have gone to bed. But every day varies: sometimes I'll write during the day while my daughter is at school, other times I'll use that time to plan. It changes when I have a deadline looming, of course, when I'll spend every hour I can working, and depending upon where I am in the writing or editing process. One thing I do make use of is thinking time, when I'm not able to physically write, so that whatever else I have to do I'll be thinking about the story.
Your WriteFoxy Foxy Notes email newsletters are full of inspiration and tips for writers (and I highly recommend signing up for them!), but if you could give just one piece of advice to aspiring writers, what would it be?
MJW: Thank you! My one piece of advice to all writers is to write. Write anything and everything, write wherever you are, however you can and write what excites you. The only way to learn how to write is to do it. Also, if you are writing, drop the 'aspiring' bit from your title. If you write, you're a writer!
Here's a sneak peek at Leave No Trace…
Back in the CID office every detective was working, their near-silent industry striking in a space so often filled with conversation. But the voices from the wastepaper baskets beneath their desks revealed their frustrations, questions and personal situations.
So tired.
Another thankless task.
How long till lunch?
Don't look at her…
Cora suppressed a grin as she muted each voice in turn. If only they knew… Minshull looked up and smiled. 'All done?'
'Yes, it was painless. Drew's very good.'
'He is.' Minshull pulled a chair over so that Cora could sit at his desk. 'So how are you really?'
She gave him a wry smile. 'Like I said, a bit achy but fine.'
'I think it's shaken everyone up.'
'It will have done. How are you doing with it all?'
He blew out a sigh. 'Honestly? I don't know. I spent last night trying to figure it out and I have nothing. Why would anyone deliberately drive at a group of people?'
'Could it have been a genuine accident?' Cora suggested, unease taking root in the pit of her stomach. It didn't feel like an accident, but was that because she'd been caught up in it? Was it easier to blame someone's actions than accept it was mechanical error?
'It's possible. I mean, everything's possible until you find the truth. But if it was an accident, why would they leave?'
Excerpt from Leave No Trace by MJ White
©MJ White and Hera Books 2023
---
Visit MJ White on social media!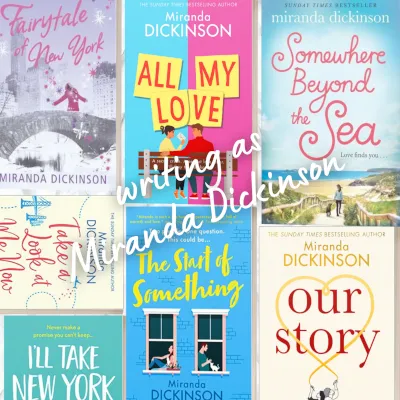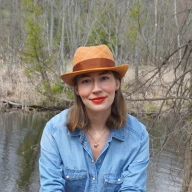 Vanessa is a Canadian crime writer. She is the author of Cover Art and other books. At the heart of all of her stories are strong female protagonists.
Read More About Vanessa Westermann