May 18, 2023 & June 15, 2023
5:30 PM - 7 PM
2363 County Rd 45, Norwood, ON, K0L 2V0
In-Person. Free. Open to library cardholders.
I'm delighted to be teaching another series of writing workshops at the Norwood Public Library this spring! This time, the focus is on writing short stories.
Session 1 (May 18)
Learn how to write a short story.
Discover how to find inspiration
Craft tension elements
Draft your own short story
Session 2 (June 15)
Learn how to edit your short story.
Bring your completed draft to the workshop
Discover self-editing techniques and apply them to your first draft
Polish your writing
What if you're not a library cardholder?
The workshops are only open to library cardholders. If you're not a cardholder but would like to become one, the Norwood Public Library's out of town membership fee is $15 for 6 months and $30 for one year. As a member, you will have access to all programming where registration is required, as well as access to the library's online resources and book / physical collection. To find out more about becoming a member of the library, go to https://anpl.org/memberships/.
Join in the fun! Register now.
To register, fill out the form.
Registration deadline: May 4th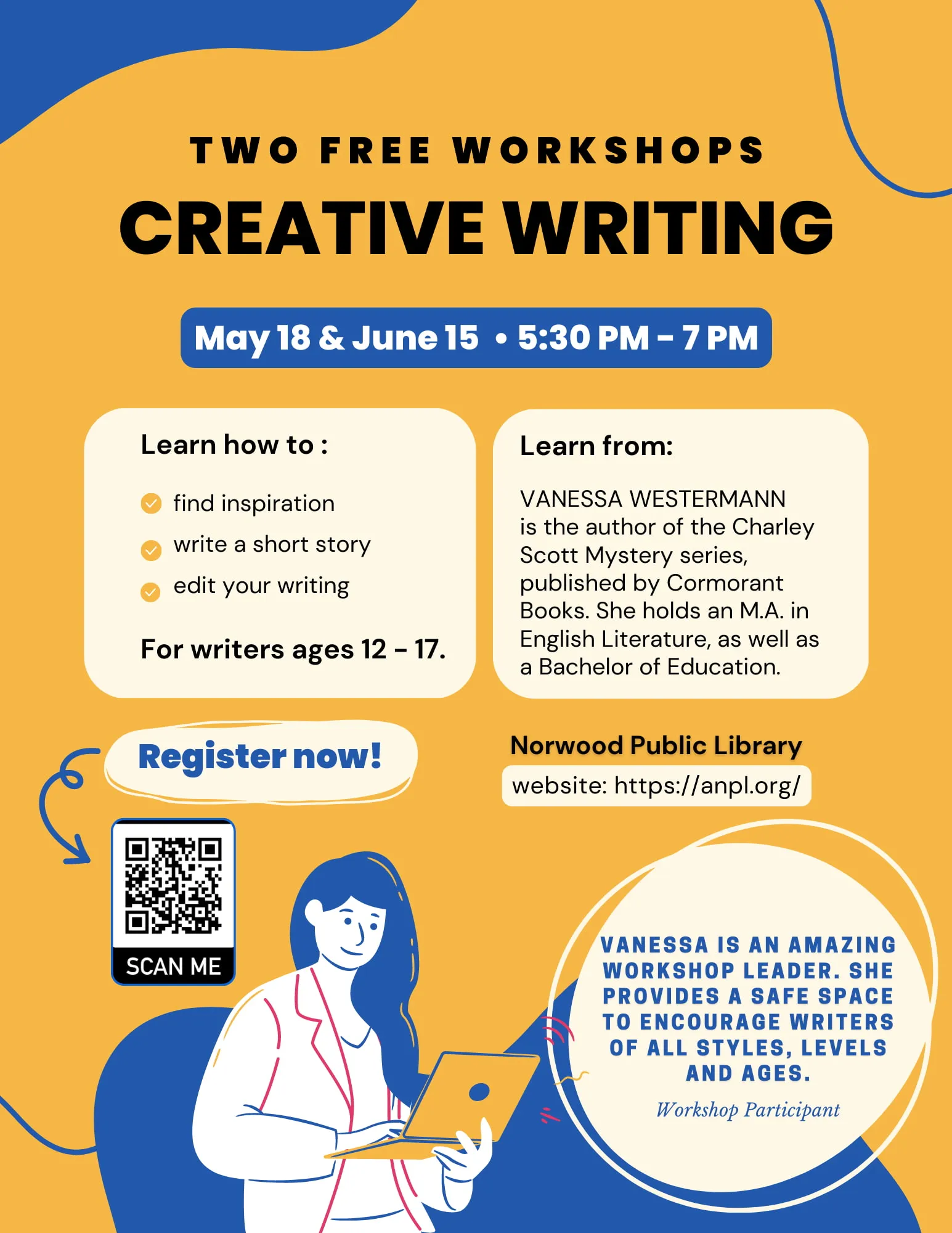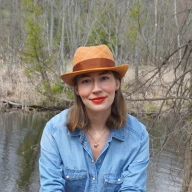 Vanessa is a Canadian crime writer. She is the author of Cover Art and other books. At the heart of all of her stories are strong female protagonists.
Read More About Vanessa Westermann