Friday, September 9, 2022
4 PM - 7 PM
873 Lansdowne St, Peterborough, ON K9J 1Z5
In-Person.
To kick off a month of special events celebrating the 25th anniversary of Indigo, I will be signing copies of Cover Art at Chapters in Peterborough. Come on out and join the fun!
For updates on events happening at Chapters in Peterborough, follow the store on Facebook.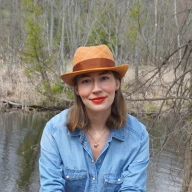 Vanessa is a Canadian crime writer. She is the author of Cover Art and other books. At the heart of all of her stories are strong female protagonists.
Read More About Vanessa Westermann