I'm absolutely thrilled and grateful to have received an Ontario Arts Council publisher's recommender grant for writers, to support the completion of my current work in progress. Thank you to Cormorant Books for recommending me!
The grant program supports Canadian writers, living in Ontario, in the creation of new work and strengthens connections between Ontario writers, publishers, and literary organizations.
The OAC was established in 1963 to foster the creation and production of art through public funding, for the benefit of all Ontarians. You can find out more about the agency on their website: https://www.arts.on.ca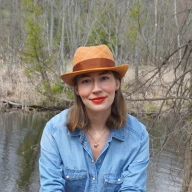 Vanessa is a Canadian crime writer. She is the author of Cover Art and other books. At the heart of all of her stories are strong female protagonists.
Read More About Vanessa Westermann