February might be dull, but it was the Valentine month and these sleuths were romantic duos who celebrated love as well as mystery.
— Carolyn G. Hart, Deadly Valentine
Fill your Valentine's Day with romance, mystery and chocolate. Below are 10 great Valentine's Day themed mysteries to add to your TBR pile.
While working on my next mystery, I've been spending a lot of time researching chocolate (such a hardship). Besides reading cookbooks and interviews with artisan chocolatiers, I've also tried my hand at some practical research.
Below you'll find an easy and delicious recipe for Chocolate Espresso Truffles. Who can resist homemade chocolate on Valentine's Day? Treat yourself or that special someone in your life.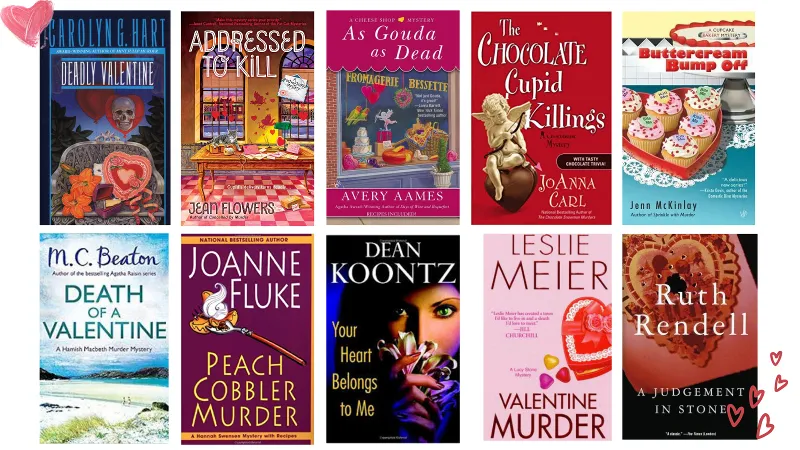 Chocolate Espresso Truffles
Makes c. 70 truffles
Ingredients:
300 g. white chocolate
300 g. bittersweet couverture or good quality bittersweet chocolate (70%)
1 tbsp espresso powder (or to taste)
3 tbsp cocoa powder
Using a serrated knife, cut the white chocolate and bittersweet couverture into pieces, as small as possible (no larger than 1 ½ cm chunks). Place the chocolate and couverture pieces in a heatproof bowl. Set the bowl in a saucepan of simmering water and gently melt the chocolate, stirring with a spatula. Once melted, stir in the espresso powder.

Line a loaf pan with baking paper. Pour the melted chocolate-couverture mixture into the loaf form and let cool at room temperature for 5-6 hours.

Carefully remove the now firm chocolate from the loaf pan, by holding the edges of the baking paper. Remove the baking paper from the chocolate. Using a large, sharp kitchen knife cut the chocolate into rows, 2 cm thick. Then cut those rows into 2cm squares.

Sift the cocoa powder into a small bowl. Use a fork to dip the chocolate squares into the cocoa powder, coating them evenly. Then place the enrobed chocolate squares into a strainer to shake off the excess cocoa.

The chocolate truffles can be filled into bags and gifted or stored in a tin—perhaps an empty coffee tin, for a fun twist.
These chocolate truffles will keep for 2-4 weeks in the fridge. If you can resist them!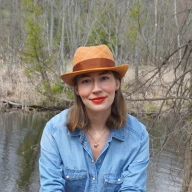 Vanessa is a Canadian crime writer. She is the author of Cover Art and other books. At the heart of all of her stories are strong female protagonists.
Read More About Vanessa Westermann