Writer, photographer, social critical artist, musician, and occasional actress, J. Arlene Culiner, was born in New York and raised in Toronto. She has crossed much of Europe on foot, has lived in a Hungarian mud house, a Bavarian castle, a Turkish cave-dwelling, on a Dutch canal, and in a haunted house on the English moors. She now resides in a 400-year-old former inn in a French village of no interest and, much to local dismay, protects all creatures, especially spiders and snakes. She particularly enjoys incorporating into short stories, mysteries, narrative non-fiction, and romances, her experiences in out-of-the-way communities, and her conversations with strange characters.
Jill, I'm delighted to host you on my crime fiction blog!
Jill Culiner: Thank you, Vanessa. I'm delighted to be here with you, another author, and one who has also been published by The Wild Rose Press.
Could you tell us briefly what your latest book, The Turkish Affair, is about?
JC: The Turkish Affair is a romance and, above all, a very realistic mystery. The setting is Karakuyu, an archaeological site in Eastern Turkey that is beset by problems: Priceless artifacts have been disappearing, and the director has also vanished. To replace him archaeologist Renaud Townsend has been called in, and when he discovers translator Anne Pierson wandering around the site, his interest is piqued. What is she doing in an area closed to the public? Is she trustworthy or is she gathering information? He likes the way she moves, the swing of her hair, and the tilt of her eyes (this is, after all, a Romantic Suspense) but he doesn't know anything about her.
After a Washington scandal, Anne has been hiding out for years, moving from one country to the next. Now settled in Turkey and working as a translator, she has given up dreams of romance: what man would be interested in a woman notorious for her extra-marital affair with an embezzler? However, after meeting Renaud Townsend, her resolve begins to melt.
But no matter how strong the attraction between Renaud and Anne, romance seems out of the question. Karakuyu is isolated, the police are corrupt, the political situation is highly unstable, and hostility and suspicion abound on the site. Even worse, Anne seems to have been chosen as a scapegoat.
How did you get the idea for the book? What kind of research did you do while writing this novel?
JC: Like Anne, the heroine of The Turkish Affair, I once worked in backwoods Turkey, translating. The landscape was beautiful but bleak; the winters were Siberian, the summers, hot and heavy. It was a dangerous time, too, and I knew there were rules that had to be respected. The police really were dangerous; there were frequent arrests; there was political unrest. Because I spent much time on archaeological sites, I learnt quite a lot about artifact theft.
Many of the stories in this book are true: I did accompany two archaeologists who were summoned by the police to identify stolen coins; like Anne, I was once rescued from a dangerous situation by a rebellious young woman named Leyla; and through rather strange circumstances, I saw what happened to political prisoners inside Turkish prisons. I also met violent police officers exactly like the corrupt Komiser Bulduk in this story.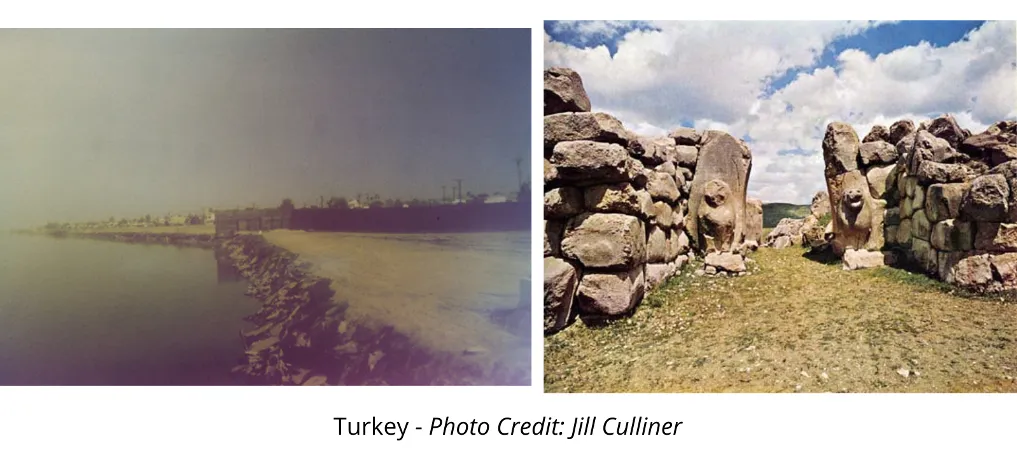 When it comes to plotting your novels, do you have the whole book outlined before you write? Do you use any specific strategies or techniques?
JC: Yes and no. I know who the characters are, I know what will happen and how the story will end, but sometimes, new twists come while I'm writing — and that can be very exciting. I do, however, wish I had specific strategies. They'd certainly come in handy when I come up blank. If I'm really stuck, I put the manuscript aside for quite a while. When I come back to it, it seems to work better.
Could you describe your typical writing day for us?
JC: I don't have one. When things go smoothly, I use the mornings to work on my music (I play several instruments — from baroque oboe to tuba — in different orchestras) and I use the afternoons to write. However… things don't always go smoothly. Too often, I fool around doing my podcast, or work on an audiobook, or go plant something in the garden, or wander along one of the lovely sunken green lanes that crisscross the country over here. I know this sounds very chaotic, but that's how I function, and I don't let myself fret about it. Life is too short for that.
What do you find to be the most challenging part of writing?
JC: The first draft. Just getting down that first draft kills me. It's a long and painful process. I stop and start a million times. I hate the plot, the setting, the dialogue, and I doubt my skill at making something out of the gobbledygook. Instead of working, I dawdle, brush the dogs, kiss the cats, crack open walnuts, or fool around. I know from experience that a first draft can take anywhere from one year to ten to write, so I don't put any pressure on myself. It will get done…eventually.
But when the first draft is finished…finally…I go to town! I start having fun, filling in the dots, adding humor, plots, character traits, an atmosphere, a whole world. And I can go on endlessly, through second, third, fourth, and fifth drafts. I hate stopping. It's just too much fun.
Books can transport readers to another world, another place, or time. In real life, what's your favourite place to visit and why?
JC: I don't have a favorite place in the world, although parts of Romania and England are certainly the most beautiful. Taking dirt lanes and sunken unpaved roads, I've crossed much of Europe on foot and slept in its fields. I've often travelled through Canada and the USA doing research, and I've spent considerable time in Central America. However, in the end, it's the memories of those travels that are most exciting: no stress, no fuss. Remembering is rather like reading a good book.
If you could give just one piece of advice to aspiring writers, what would it be?
JC: Well…here are two pieces of advice:
Because I think that language and imagery are so important, I would suggest that any potential writer read and absorb poetry, particularly poems written between 1940 and 1980 by Stevie Smith, Earle Birney, Norman MacCaig, Elizabeth Bishop, Dannie Abse, Roy Fuller, Anthony Hecht, Derek Mahon, and Randall Jarell.
Also, the one thing all writers are faced with at one time or another is rejection. I have no words to lighten the dismal feeling a rejection slip brings, but we just have to get on with it, send that manuscript out again. After a while, rejection doesn't even hurt: it's just another challenge.
Read an excerpt from The Turkish Affair by Jill Culiner:
A delicious breeze tickled the air, and the little boat rocked gently. A fine line appeared between Renaud's brows, and his blue eyes were, once again, serious. "I need your help."
Anne stared. "My help? With what? Translating?"
"No. With something else. I have to find out who is behind the thefts at Karakuyu."
The feeling of dread returned, but she forced herself to sound casual. "How could I possibly help you with that?"
"I don't know." He sighed. "I just don't want to feel that I'm alone in this."
What could she say to that? Tell him she was the last person he should team up with? That long ago, she'd escaped arrest by the skin of her teeth? If she did so, this splendid moment would be over. The silver-foil glimmer of romance would be tarnished forever. He'd row back to shore, drive back to Gülkale, get rid of her as quickly as possible.
"Anne?" He reached out to caress her bare arm. "Come back from wherever you are."
"You know nothing about me," she said jaggedly.
"Nothing," he agreed.
She swallowed. "I could be involved in the thefts for all you know. Why ask for my help? Why choose me?"
He smiled faintly. "A good question. I suppose, quite simply, I need—or want—to trust you."
She felt utterly miserable. Why was life always like this? Wanting someone and not being able to have them? Wanting trust, but seeing it snatched away before it came close?
Visit Jill Culiner on social media!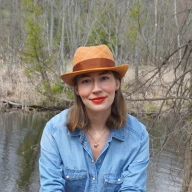 Vanessa is a Canadian crime writer. She is the author of Cover Art and other books. At the heart of all of her stories are strong female protagonists.
Read More About Vanessa Westermann