NYT and USA Today bestselling author, Lynn Cahoon, writes the Tourist Trap, Cat Latimer and Farm-to-Fork mystery series. The Kitchen Witch cozy mystery series will release in 2021. No matter where the mystery is set, readers can expect a fun ride. Sign up for her newsletter at www.lynncahoon.com!
Could you tell us briefly what Murder in Waiting is about?
Lynn Cahoon: Murder In Waiting is the 11th book in the Tourist Trap series. As a cozy mystery, it's a lot about the town, my coffeeshop/bookstore/amateur sleuth as well as the murder. The town's all about family and friends. Even the tourists can become part of the community if they come often enough. In Murder In Waiting, Jill's on pins and needles for the fate of the wall in her back yard to finally be decided. She and historical experts, think it's the remnants of the South Cove Mission – one of many lost missions on the California coast. But first, it has to pass the historical society and that's been taking forever. So when the guy who's connected with the wall is killed by a hit and run, Jill's suspicious. And when she's suspicious, she goes searching for answers. Oh, and Amy, Jill's best friend, is getting married so there's a lot of maid of honor duties in Jill's future.
If you could have lunch with one of your characters, which one would it be and why? And where would you choose to meet for lunch?
LC: I'd love to have lunch with Jill at Diamond Lille's. I see it as one of those old fifties diners. Red pleather seats on the booths. 45's and LP's on the walls. Maybe even a jute box. Lille did put up a Wall of Honor a few books ago. Or maybe in Murder in Waiting. I can't remember. And I'd get the fish and chips. Jill and I share that favorite food. And a vanilla milkshake. My mouth is watering now.
What kind of research did you do while writing this novel?
LC: Not so much with this book, but when I was setting up South Cove for book 1 (Guidebook to Murder) and the wall in Jill's back yard for book 2, I did a lot of reading on the missions of the area. It's fascinating how California became part of the US. Some of my research came back to play when I wrote Murder In Waiting.
When writing a series how do you keep things fresh, for both your readers and yourself?
LC: I think writing in different worlds helps. Because when I come back to Tourist Trap and South Cove, I need to catch up with my characters. Who's been seeing who? What's going on with the town? Who is opening a new business (watch for the Drunken Art Studio coming in Picture Perfect Frame in 2021)?
When plotting a crime, where do you get your inspiration?
LC: Sad but true, I have a mystery file with news emails about local murders kept inside. I'm pulling one out for a new series (shhhh – no one knows yet…) that I'm working on.
When it comes to plotting your novels, do you have the whole book outlined before you write? Do you use any specific strategies or techniques?
LC: Total Pantser, here. I outline the 24 chapters, put in the major plot points I want to remember, then I start writing.
What does your typical writing day look like?
LC: Oh, how I wish for a typical writing day. Like today. I was supposed to hit my word count (2000) but I got lost in the internet in the morning. Then I signed on to work the day job (from home). I took an early lunch to run to the bank, so no writing during lunch. Then when I got done, I had to run to UPS to deliver a package in the pouring rain. Since I was wet and cold and grumpy by the time I got home, writing didn't get done. Instead, I decided to write this interview so something be off my list. 😊
Typically, I write 2000 a day (weekdays) with a little bit in the morning before work, a little bit at break and/or lunch, then I finish up after I shut my work computer down. When things are going well, I can get 10K or more during a week with this bits and pieces style. If it's not (like today) I'll have to work the weekend. Then I plow through 1000 words and take a break. Rinse and repeat until I have what I want for the day. The most I've written in a day is 6000 words.
Books can transport readers to another world, another place or time. In real life, what's your favourite place to visit and why?
LC: I love OBX, NC. Or honestly, any beach. (Galveston/California) I love walking in the sand and playing in the waves as they come in and go out. Many years ago, I was driving my kid to visit colleges and we spent the afternoon on the Oregon beach. I'd been burning the candle at both ends, including a second job and trying to date. I sat on the beach and just listened to the waves. I was asleep in minutes. The ocean calms me. I visited Haiti for the first time a few years ago and fell in love with the Caribbean too.
If you could give just one piece of advice to aspiring writers, what would it be?
LC: Never give up. Never surrender. (Galaxy Quest) But the saying works for a writing career too. Remember it's a job. Writing for fun is nice but if you want to be published, you have to try new things, keep honing your craft, keep writing, keep sending out to agents/publishers, and just keep swimming. I work hard and I've had some amazing luck. Both of those things have helped my career.
And don't be precious. It's a book. Not a masterpiece. Some people will love it. Some will hate it. As long as you're enjoying the process, you're in charge. Except when you're not. Once you sell your book, it becomes community property (just like a marriage) and your editor and lots of others will have input into the final project.
I guess that's more than one piece. 😊 So the most important piece is just keep trying.
About Murder In Waiting:
In the latest Tourist Trap mystery from New York Times and USA Today bestselling author, Lynn Cahoon, bookshop café owner Jill Gardner contends with a best friend-turned-bridezilla while trying to solve a local historian's untimely date with death …
At Coffee, Books, & More, Jill's the boss. But as Amy's maid-of-honor, she can barely keep up with marching orders—and now she's in charge of organizing an epic bachelorette! Adding to Jill's party-planning panic, the South Cove Heritage Society just unceremoniously dumped her historic landmark bid. While vying proposals rush in from a loaded land developer and a pushy travel guide company, Jill finds an unexpected ally in Heritage Society expert, Frank Gleason. But their happy union is cut short when Frank is mowed down in a suspicious hit-and-run. With Amy's big day on the horizon, Jill vows to catch the killer before she has to catch a bouquet.
---
Visit Lynn Cahoon on social media!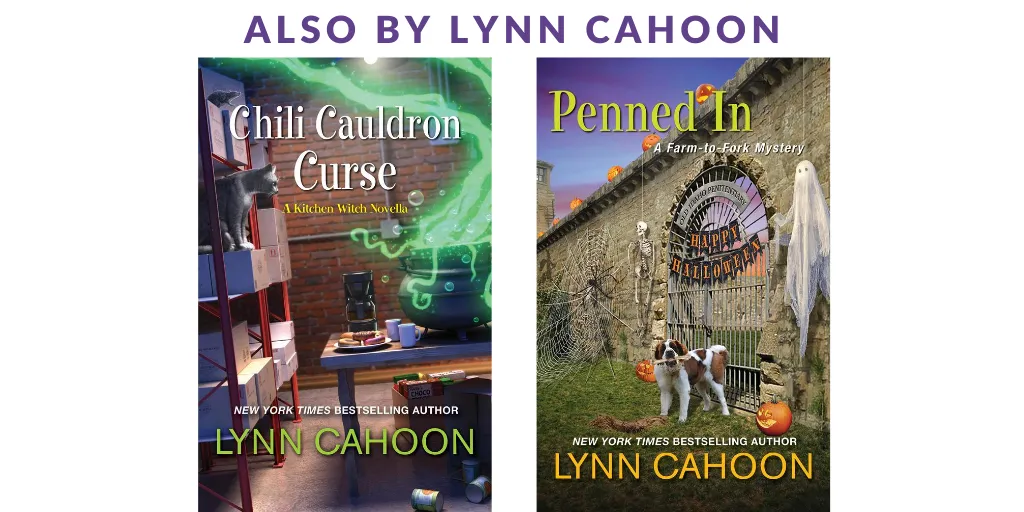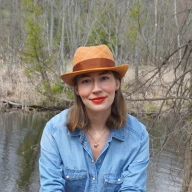 Vanessa is a Canadian crime writer. She is the author of Cover Art and other books. At the heart of all of her stories are strong female protagonists.
Read More About Vanessa Westermann