I received my first copy of Wuthering Heights during my freshman year of college. It was technically an assignment, not a gift, but I'll never forget my maiden voyage to the remote English countryside. I was caught up in the craggy moors and shameful misbehaviors almost instantly, intrigued and often appalled by the story as it turned and unfolded. Completely unable to put it down. I suppose a modern expression would be, I was hooked.
I return to Wuthering Heights for Christmas most years, but my love affair with the tempestuous Catherine and mysterious (okay – rotten) Heathcliff has never ended. There's just something about all the angst and anguish and awfulness that keeps me turning pages. And even though I know the book inside and out, I still get lost in the drama and language and take it all to heart. I read lines like, "Whatever our souls are made of, his and mine are the same…" and I swoon. Not necessarily over the love/obsession between two star-crossed lovers, but the language! Just. Wow.
And there's another reason I love this novel too. I wrote multiple papers on Wuthering Heights during my college career, always trying to make sense of it and often questioning Emily Bronte's life and influences. I frequently received A+++'s. Who even knew that was a grade? My professors loved my interpretations and exposition on the topic. They doodled affirmations all over my pages. Things like "Delightful!" and "Profound!" and "Yes! Lovely!" It wasn't until recently, when I came across those papers during a move, that I realized they fit the expression, "Hindsight is 20/20." It seems that my desire to entertain and connect with others using my words had begun way back then. Not necessarily at thirty, when I first asked Google how to write a novel. My writing journey began with Catherine and Heathcliff on the moors.
Jacqueline Frost
Jacqueline Frost is a pen name used by Julie Anne Lindsey, an award-winning author of mystery and romantic suspense. She's published more than twenty-five novels since her debut in 2013 and currently writes series for Harlequin, Kensington, Sourcebooks and Crooked Lane Books. Learn more about Julie at julieannelindsey.com.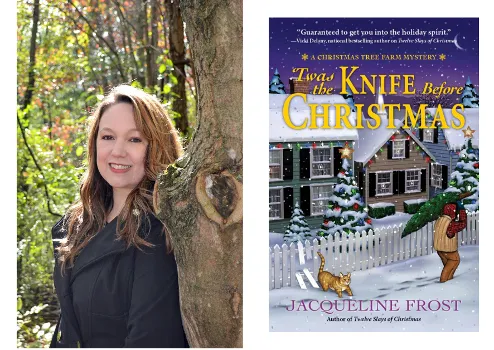 Find her at…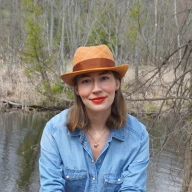 Vanessa is a Canadian crime writer. She is the author of Cover Art and other books. At the heart of all of her stories are strong female protagonists.
Read More About Vanessa Westermann