Those that know me also know that Christmas is my favorite time of the year. Basically, I'm a six-year-old at heart and love everything about the holidays. The lights, the sounds, families brought together and the giving and receiving of gifts shared between loved ones and friends. Myself and like any true book lover will attest to, books are my weakness and giving the gift of a book is something very special.
Looking back over the years at all the books I have received as precious gifts, there is one today that stands above the rest. Not because it's better written than any of the others, but because it was a premonition of my future as a published author. You see, a number of years ago a friend gave me a book that he'd discovered in a used-bookstore and well …. Let's just say. At the time, I had no idea that when he handed me a package and said, "I can see this as the kind of books you'll write one day," his words would eventually come true.
I was so excited to see what he thought my writing future might hold as I tore off the brightly-colored wrapping. In my hand was a 1975 book club edition of Agatha Christie's The Mysterious Affair at Styles where readers first meet the Belgian Detective, Hercule Poirot, who had been summoned to the Styles Court, an Essex country manor, to help a friend solve a murder. The book club edition my friend gave me also includes Curtain. Christie's final book features a much older and sickly Hercule Poirot, in what would be his final case and one that sees him returning to Styles Court some years later to solve yet another murder.
As an avid Christie reader who drooled over every word she wrote, I remember gasping, then laughingly saying to my friend, "I write gothic romance mystery, and time slip thrillers. There is no way I could ever write a murder mystery with all the clues and red herrings. But thanks anyway, I'm glad you think me capable of writing something like this."
Today, that book gift holds a special place in my home library and every time I look at it I smile, recalling how serendipitous it, and my friend's words, turned out to be. I'm not saying my books or stories reach the stature of Dame Agatha Mary Clarissa Christie's novels and writing, far from it. However, on that day a seed was planted. It took a number of years to germinate and grow, but with the release of my third novel in the Beyond the Page Bookstore Mystery series, and a contract for three more books… there does seem to be something prophetic in that Christmas book gift that I received many years ago.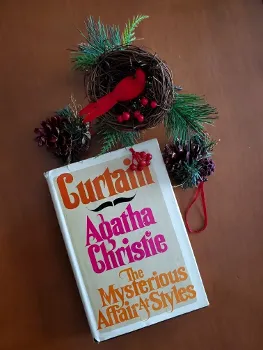 Lauren Elliott
USA Today Bestselling Author
Lauren Elliott grew up devouring the entire Nancy Drew series and then graduated to Victoria Holt, Agatha Christie, Barbara Erskine, Lynn Kurland, and Michael Crichton to name a few of her favorite authors. When it came time for post-secondary education, journalism seemed like the logical choice as she had written for as long as she could remember. Soon after graduation, while working for a small publication, she discovered that reporting wasn't what fueled her writing passions. As someone with an additionally strong background in professional theater who had the love of storytelling and captivating and holding an audience, her fiction-writing career began to take center stage.
For more information about Lauren's books, upcoming releases, and giveaways, please check out her social media links.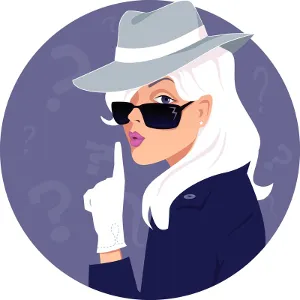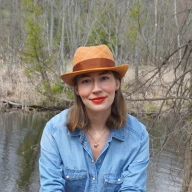 Vanessa is a Canadian crime writer. She is the author of Cover Art and other books. At the heart of all of her stories are strong female protagonists.
Read More About Vanessa Westermann