An Unforgettable Book Gift: revisiting old favorites
Recently, I accepted a challenge to post seven books on Facebook that I love, one per day, no exceptions, no reviews, just covers. The challenge itself was my "gift" in that it inspired me to take a look through my bookshelves and revisit some old favorites.
Without trying to overthink it, my choices were: Nicholas in Trouble (Goscinny), Love Among the Chickens (Wodehouse), Curtain (Christie), A Long Way Down (Hornby), The Little Prince (Saint Exupery), The Daughter of Time (Tey), and a book of plays by Noel Coward.
Some of these books inspire the child in me, others make me laugh out loud or cry. Each motivates me as a writer because with a subtle turn of phrase or plot twist I didn't see coming, I become lost in their wonderful stories and worlds.
Christin Brecher
Christin Brecher was born and raised in New York City, where her family and many childhood friends still reside. As such, she feels she is as much of a small-town girl as any. The idea to write the Nantucket Candle Maker series sprang from her life-long connection to the small island off the coast of Massachusetts. After many years in marketing for the publishing industry, followed by years raising her children, Murder's No Votive Confidence is Christin's debut novel. The second Nantucket Candle Maker Series, Murder Makes Scents, is coming February 25th, 2020.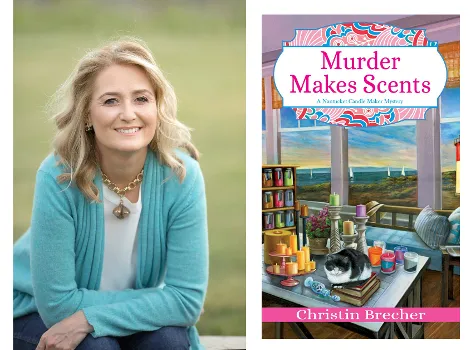 Visit Christin on social media!
Giveaway: Kensington Books is giving away one (1) print advanced reading copy of Murder Makes Scents, limited to US residents. Enter below or click HERE for your chance to win. Contest ends December 24th, 2019. Good luck!
The giveaway is now closed and the winner has been contacted. Congratulations!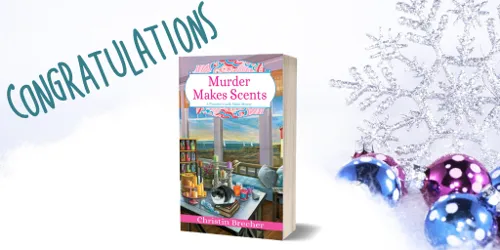 Disclaimer: This blog was not compensated, nor is responsible for prize Giveaway begins 19/12/2019 at 12 am EST and ends 24/12/2019 at 12 am EST. US residents only. One winner will be chosen randomly via Rafflecopter. The winner has 48 hours to respond to the congratulatory email. If the winner does not respond, a new winner will be randomly chosen from Rafflecopter. Facebook and Twitter are in no way affiliated with this giveaway. Prize provided by Kensington Publishing Corp.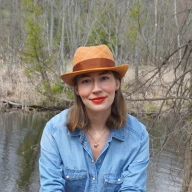 Vanessa is a Canadian crime writer. She is the author of Cover Art and other books. At the heart of all of her stories are strong female protagonists.
Read More About Vanessa Westermann