Marlene Gaudet and I used to walk our dogs together. She's a former librarian, I'm an author, and over the years we enjoyed many bookish chats on our morning and evening walks. Dogs and books are just about our favourite things.
So when Marlene gave me a copy of Uggie: My Story for Christmas, 2012, dogs and books came together perfectly. Her delightful gift was even more special because this was a book I really wanted to read, but probably wouldn't have bought for myself.
You might remember Uggie as the clever and charming Jack Russell terrier who stole our hearts in The Artist, winner of the 2012 Academy Award for Best Picture. I loved that film. In Uggie: My Story, his paw-tobiography, he recounts how, as a wild and crazy pup, he almost ended up in the dog shelter, but was rescued by Omar Muller, who became his trainer and dad. Through his hard work commitment, Uggie became a motion picture star and a global celebrity.
Uggie: My Story is truly one of the best memoirs written by a dog. You can hear his cheery bark on every page.
Sadly, Uggie has crossed the rainbow bridge, as have Marlene's and my dogs.
But every now and then, when I glimpse his memoir in my bookcase, I remember happy times dog walking with Marlene, and how delighted I was when I unwrapped her thoughtful, well-chosen gift.
Books given as gifts do so much more than just tell a story. They hold memories.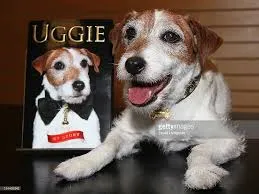 Elizabeth J. Duncan
A two-time winner of the Bloody Words (Bony Blithe) Award for Canada's best light mystery, Elizabeth J. Duncan is the author of two series: the Penny Brannigan mysteries set in North Wales and Shakespeare in the Catskills featuring costume designer Charlotte Fairfax. A former journalist, public relations practioner, and college professor, Elizabeth is a faculty member of the Humber School for Writers. She divides her time almost equally between Toronto, Canada and Llandudno, North Wales.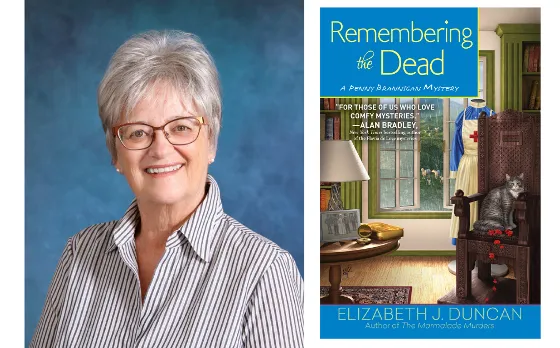 Sign up for Elizabeth's newsletter.
Visit Elizabeth on social media!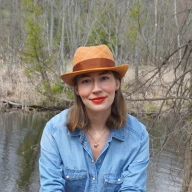 Vanessa is a Canadian crime writer. She is the author of Cover Art and other books. At the heart of all of her stories are strong female protagonists.
Read More About Vanessa Westermann