The 7 Habits of Highly Effective People by Stephen R. Covey is a bestselling book that was first published in 1989. In this groundbreaking self-help/management book, Covey lays out 7 principals which he observed were traits possessed by people he deemed, "effective" in personal and/or business environments.
This gift wasn't just a book. It was more of a package that included the 7 Habits book, an audio tape, a Franklin Covey Planner and a 3-day workshop which was given to all new managers at the company where I worked. The habits were (for me), simple, but life changing. Honestly, the 7 habits themselves are nothing new.
Be Proactive
Begin with the End in Mind
Put First Things First
Think Win/Win
Seek First to Understand/Then to Be Understood
Synergize
Sharpen the Saw
Most people have probably heard some variation of these and may actually incorporate them into their lives in one way or another. However, when you think introspectively and shift your paradigm (a requirement that Covey mentions), you may find that these concepts are bigger and much more important.
At the time when I received the book and went through the course, I was working full-time, going to graduate school for business at night and trying to write. It was overwhelming to try to find time for everything. I kept thinking, there isn't enough time in a day to pursue my dream and take care of the necessities (e.g. grocery shopping, cleaning, yard work, family, etc.). I kept thinking if I could just hit the lottery or sell a screenplay (at the time I was an aspiring screenwriter) then I could afford to quit my job and pay someone to take care of the mundane so I could focus on writing full-time. However, the first 3 habits, and specifically habit #3 helped me realize that everyone gets a gift of 24 hours in each day. We all have big things that need to be completed along with small, seemingly unimportant things. It was up to me to manage my 24 hours and if I focused on the important or big things (Covey calls them rocks) first then there will be room for the small things. If something is important, then you make time for it. Sounds simple, but it isn't easy.
7 Habits of Highly Effective People, like AA, Weight Watchers, or any other book or program designed to change behaviors is only effective if the person is ready and willing to change. Ultimately, it's up to each person to either accept the habits and incorporate them in their lives, or not. In my case, I had to do a lot of introspection and made a number of changes. The activities in the book, which included writing a personal mission statement, led to major life changes including a new job, moving to a new state, an MFA in Writing Popular Fiction, and a career as a published mystery writer.
V. M. Burns
V. M. (Valerie) Burns was born and raised in South Bend, Indiana. She is the author of three mystery series: The Agatha Award nominated Mystery Bookshop series (Kensington), Dog Club Mystery series (Lyrical) and the RJ Franklin (Camel) series. She currently lives in Eastern Tennessee with her two toy poodles.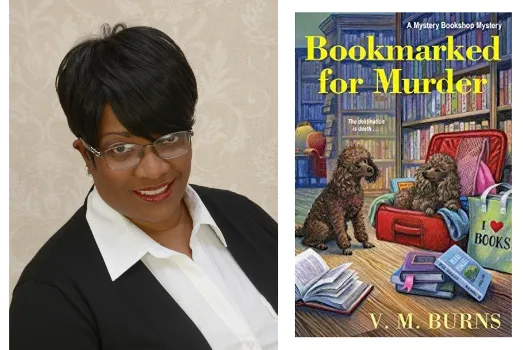 Visit V. M. Burns on social media!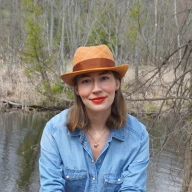 Vanessa is a Canadian crime writer. She is the author of Cover Art and other books. At the heart of all of her stories are strong female protagonists.
Read More About Vanessa Westermann