When I was a child, my great uncle would send me books each year for my birthday. They were big books, and although I was a good reader from a very young age, they were too big for me to read myself. So my dad read them to me. My favorite books to receive were The Wonderful Wizard of Oz — the series. Every night at bedtime, my dad would read a chapter or two. I'd always beg for more. The Wonderful Wizard of Oz scared me. The Wicked Witch of the West gave me nightmares for years. To this day, if I dream of witches, her green, scary face appears, beckoning me. But I loved the series, and I loved spending time with my dad.
The Wonderful Wizard of Oz series is made up of three books — The Wonderful Wizard of Oz, The Marvelous Land of Oz, and Ozma of Oz. All three were written by Frank L. Baum. I confess to only really remembering the first book, probably because of the movie with the same name. But all of the books were filled with magic and vivid storytelling.
It's that vividness that inspired me to create my own stories, first as a child, making them up in my head before I fell asleep at night, and later, as an adult, writing romances. And although my writing style and genre are different, I hope my stories spark the emotion and the memories in my readers for years to come.
Jennifer Wilck
Jennifer started telling herself stories as a little girl when she couldn't fall asleep at night. Pretty soon, her head was filled with these stories and the characters that populated them. Eventually, she started writing them down. Her favorite stories to write are those with smart, sassy, independent heroines; handsome, strong and slightly vulnerable heroes; and her stories always end with happily ever after. In the real world, she's the mother of two amazing daughters and wife of one of the smartest men she knows. She believes humor is the only way to get through the day and does not believe in sharing her chocolate. She writes contemporary romance, some of which are mainstream and some of which involve Jewish characters.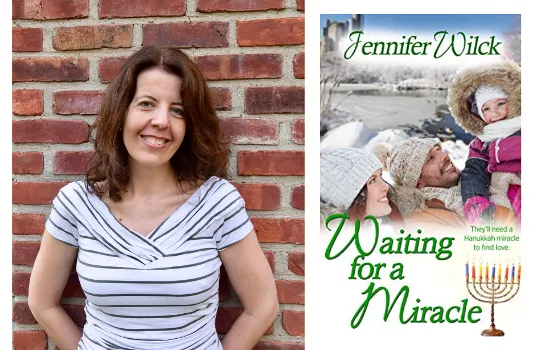 Sign up for Jennifer's newsletter.
Visit Jennifer on social media!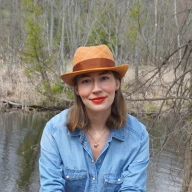 Vanessa is a Canadian crime writer. She is the author of Cover Art and other books. At the heart of all of her stories are strong female protagonists.
Read More About Vanessa Westermann