While in the Portland, Oregon airport last week, I checked out the display of holiday gift suggestions in front of Powells Books. One in particular caught my eye: the 2019 revised Joy of Cooking. I had to smile, remembering the large part this book has played in my life.
I received my copy of Joy, the 1975 version, for my nineteenth birthday, a gift from my then-boyfriend. We were both in the Army, stationed in Hanau, Germany. Back then, I had vague ambitions to become a chef someday, and would lure friends to my tiny fourth-floor apartment with promises of delicious meals.
Even in this age of internet recipes, I still use my copy of Joy and wouldn't dream of parting with it, despite the stained cover and pages, the broken spine, and the place-marker ribbons worn to shreds. You can't beat Rombauer and Becker's whole-wheat pancakes, pumpkin cookies, or fish en papillote.
Everything you need is in there, from menu suggestions to place settings, from creative uses for leftovers to planting your herb garden to cooking a muskrat. Joy of Cooking is truly the most all-inclusive reference a cook can buy. Okay, my old copy contains some dated recipes, such as pimentos stuffed with canned pineapple, diced celery, pickled pearl onions, whipped cream and mayonnaise (Eew!), but the detailed instructions give a budding cook everything she needs for success.
I long ago abandoned plans to become a chef. After my Army years, I became a high school teacher, then a fiction author. Still, my love of cooking is a golden thread weaving through my life, connecting me to my family and friends, and enriching my fiction. My protagonists often cook for their loved ones, and my latest WIP involves some steamy seduction scenes over delicious food. The hero and heroine of Love, Art, and Other Obstacles, coming spring of 2020, discover their spark while flirting over a fruit tray. Is there anything sexier than feeding each other succulent fruit?
I'm so glad Joy of Cooking endures, and I look forward to gifting copies to the young cooks in my life.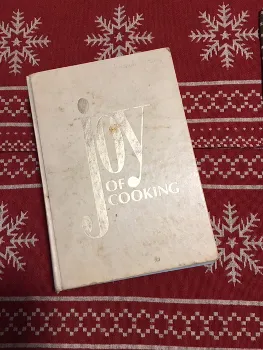 Sadira Stone
Ever since her first kiss, Sadira's been spinning steamy tales in her head. Now she's a happy citizen of Romancelandia, writing steamy contemporary romance from her home in Washington State. When not writing, she explores the Pacific Northwest with her charming husband, plays guitar badly, and gobbles all the books.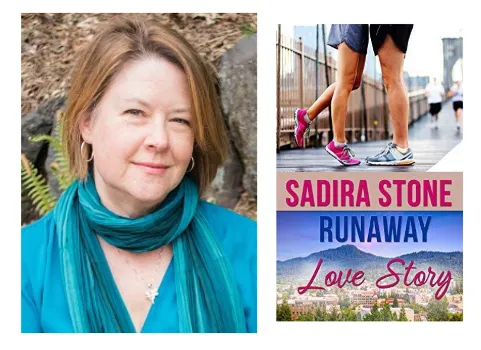 I want to hear from you!
Visit Sadira on All the Socials!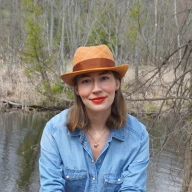 Vanessa is a Canadian crime writer. She is the author of Cover Art and other books. At the heart of all of her stories are strong female protagonists.
Read More About Vanessa Westermann