In Canada, winter sets in with a vengeance. The days are shorter, the temperature well below freezing, and the setting is rife for crime… at least, according to these Canadian writers. So what better way to end the month of November, than with a list of Canadian mysteries that all feature winter settings?
Do you dare to experience the cold first-hand? Then, dear armchair traveler, pick up one of these chilling mysteries. But beware of frostbite…
Where The Ice Falls by J.E. Barnard
In Where The Ice Falls, Zoe and her teenage daughter discover a frozen corpse at her boss's mountain chalet, just as they're about to start their Christmas holidays. The dead man is Eric, an intern at the oil company where Zoe works. Although no longer a Mountie, Lacey is asked to provide support to those affected by Eric's death. Inconsistencies in the case point to murder, and it's up to Lacey to track a killer through the winter wilderness.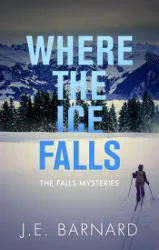 Christmas on Union Street by Kathleen Cranidge
It's a week before Christmas in Vermont, a snowstorm is raging, and criminology student Ali needs a place to stay. She ends up renting an attic room at Gina's, and finds herself investigating the mysterious death of a former tenant, who fell to her death the year before. Working at the local diner, Ali finds out more about the locals, including Joe, the attractive cook. At Gina's, it's tradition that everyone invites someone for Christmas Eve dinner who has nowhere else to go. And Ali plans to invite the last person who saw the victim alive…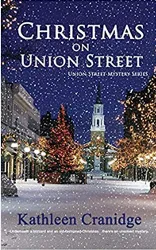 A Fatal Grace by Louise Penny
Louise Penny needs no introduction. If you have not yet read her Three Pines mysteries, you're in for a treat. A Fatal Grace, in my opinion, is the chilliest novel in the series. It's winter in Three Pines and the village is blanketed in snow. It seems peaceful until a spectator is fatally electrocuted during the annual Boxing Day curling match. There are no witnesses and no clues. Dress warmly to join Chief Inspector Gamache on his quest to uncover the dead woman's secrets.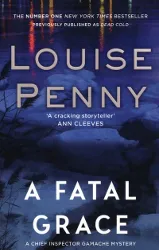 A Killer's Christmas in Wales by Elizabeth J. Duncan
A Killer's Christmas in Wales is a delightful holiday cozy that will appeal to fans of classic English mysteries, in the style of Agatha Christie. It's the snowiest winter in twenty-five years, when a charming American stranger arrives in the Welsh town of Llanelen. The American persuades Mrs. Lloyd, the town's former postmistress, to invest her money with him. This seems like a great plan, until he and her money disappear. When his body is discovered near Conwy Castle, Mrs. Lloyd becomes the prime suspect. Amateur sleuth Penny Brannigan is pre-occupied with the grand opening of her new spa, but finds time to help Mrs. Lloyd prove her innocence.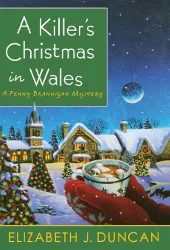 Shades of Justice by Carolyn Arnold
"Her breath fogged in the chilly morning air and snowflakes clung to her lashes." Detective Madison Knight is about to tackle one of her toughest cases. A high-profile double homicide, in which two victims are found murdered and naked in the home of the largest contributor to the Stiles PD. Madison's sergeant seems intent on protecting the suspect's reputation, even if it means letting a killer go free. Tough and independent, Madison has to draw on all of her strengths in order to serve justice.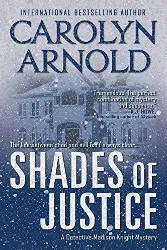 Fool's Bluff by Lee Gregg
A few days of adventure is what Samantha Shepherd has in mind as she leads a group of six up a mountain, covered in fresh snow. But she returns with only five. One backpacker has vanished. Sam's search for the missing hiker takes her through treacherous terrain. Follow Sam through Glacier Village, but be careful – the mountain can be dangerous in whiteout conditions…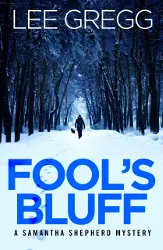 Murder on the Okanagan Express by Wayne Kerr
In a twist on Agatha Christie's Murder on the Orient Express, Reggie Swann and her friends are trapped with a killer on the Okanagan Express during a whiteout storm, on one of the highest bridges in North America. When the evidence points to Reggie's boyfriend, the former Toronto Homicide Detective has to prove his innocence before the police take over the case. Although the train may be stationary, the plot is filled with twists and turns.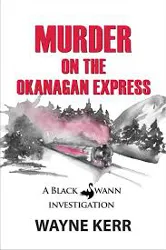 In the Barren Ground by Loreth Anne White
You can't get much colder than the Barrens – a wilderness landscape in northern Canada bordering the Arctic Circle, that is consumed by darkness in the winter months. Rookie cop Tana Larsson is five months pregnant and has taken a post in Twin Rivers, in the hopes of finding peace in the dark and the quiet. Then she gets a call about a fatal wolf mauling of two students in a remote location. An arrogant and handsome bush pilot flies her to the isolated scene, and she realizes that there's a predator lurking in the darkness, more sinister than any animal.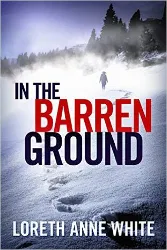 The Trickster's Lullaby by Barbara Fradkin
Set in Quebec's Laurentian wilderness north of Mont Tremblant, Amanda Doucette takes a group of Montreal immigrant youth on a winter camping trip. The adventure begins with skiing and snow-shoeing, but takes a turn when two of the teenagers disappear in the middle of the night. At first, the police suspect drug use or an illicit romance, but when a local farmer turns up dead, Amanda must battle the elements to save the young people before a tragedy occurs that could have far-reaching effects.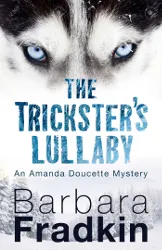 The Ransom Game by Howard Engel
Benny Cooperman is a nice guy, who runs a small detective agency in Grantham, Ontario. While everyone else has gone to Florida to escape the winter, Benny is stuck in his office with nothing to do but watch frost creep under his door. Then blue-eyed Muriel Falkirk hires him to find her missing boyfriend, who has either skipped parole or been murdered. The Ransom Game is a witty thriller, filled with the sort of one-liners you'd expect from hard-boiled writers like Raymond Chandler.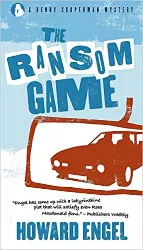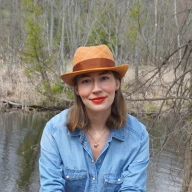 Vanessa is a Canadian crime writer. She is the author of Cover Art and other books. At the heart of all of her stories are strong female protagonists.
Read More About Vanessa Westermann