JE Barnard is a Calgary-based crime writer with 25 years of experience in writing award-winning short fiction and children's literature. The Falls Mysteries series are small-town psychological thrillers set in the Alberta foothills west of Calgary. Barnard's love for the wilderness and passionate respect for the environment are apparent in her portrayal of the Canadian setting. When The Flood Falls, the first in the series, won the Unhanged Arthur Ellis Award in 2016. Where the Ice Falls made its debut at #6 on the Calgary Herald Bestseller List.
Where The Ice Falls is the second book in the Falls Mysteries series. What drew you to the crime genre?
JE Barnard: I've always wanted to know what was behind a closed door, or going on in a stranger's mind. Long before I discovered the Trixie Belden mysteries for girls – borrowing one from a cousin who was bored by everything but the horsey bits - I'd already become hooked on writing suspense. A school assignment in third grade was supposed to be a half-page, half-hour effort to finish a story started on a film clip. My teacher, seeing how enamored I was of the project, gave me first the rest of the afternoon, and then the rest of the week, to finish to my satisfaction - I turned in seven pages). I wrote more stories, and made up radio plays using my portable cassette recorder, to keep feeding that spark. I'd have loved to present that teacher with my first published book but alas, being thirty years older than I – and I was a late bloomer, being 55 when my first book hit print – she was long gone from this world by then.
I wasn't alone in my obsession with crime stories either. My father brought home every Enid Blyton Adventure novel he could find, peopling my nightly reading time with jewel thieves, spies, and daring young investigators, before gradually introducing me to caper novels. My favourite aunt sent me The Three Investigators and, later, the Golden Age crime writers. Her passion for crime, like mine, was life-long. One summer evening, around the time I began writing short crime as an adult, we were strolling in the artfully lit quarry at Butchart Gardens in Victoria, BC and she heaved a happy sigh. "Look at all these deep shadows under the trees," she said. "What a great place to hide a body."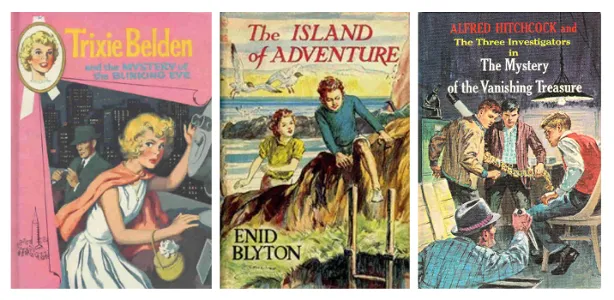 Who are your influences?
JEB: I was at first influenced by the Golden Age writers: Agatha Christie, Dorothy L. Sayers, Ngaio Marsh, and Margery Allingham. However, their tighter focus on the puzzle aspect of the crime wasn't as satisfying to me in adulthood, particularly while I was studying psychology. I read widely in historical crime, loved the faintly farcical adventures of Amelia Peabody, the Victorian lady Egyptologist created by Elizabeth Peters, and read every woman-centered mystery I could find via the Sisters In Crime website. Somewhere along the way I grew more fascinated by the inner workings of the characters than the whodunit aspect. Having just turned in my third in The Falls Mysteries, I'm still not sure I've achieved the balance I want between the external mysteries and those inside the characters' hearts and minds.
Are any of the characters in Where The Ice Falls based on anyone you know?
JEB: The young intern, Eric, is based on a computer science intern who once worked for my husband. He was a boisterous fellow, not always wise in either his dealings with the older staff nor in his rather exuberant driving style when on the way to the mountains for snowboarding. It was not a stretch to imagine him getting stranded out in the foothills during a blizzard.
Loreena, Dee's terminally ill mother, is an amalgam of two of my women friends: Loreena Lee, an artist, and Phyllis Smallman, one of my earliest crime-writing mentors. The book is dedicated to them, and to my father. All three were diagnosed with terminal cancers during this book's development. My father requested medical assistance in dying, like Dee's mother, but Dee's journey to acceptance wasn't mine. My father had long been clear about his wishes and Medical Assistance in Dying (MAID) became law just the year before he needed it. This law is not applied evenly across the country; I used Dee and Lacey's attempt to come to terms with Loreena's wishes as a means to explore both access and emotions around such a request. What a long road there is yet to travel before Canada's assisted dying law is truly accessible to those who desire it!
One aspect I've thoroughly enjoyed about the Falls Mysteries so far, is your ability to portray characters who offer unusual perspectives on the crime. In When The Flood Falls, Lacey receives help from Jan, a woman suffering from a mysterious illness that often immobilizes her. In Where The Ice Falls, Lacey is given tips from Zoe who swears they came from a ghost. Both Jan and Zoe are outsiders in the story, struggling to fit in. Is this a technique that readers can expect to see again in the next Falls Mystery?
JEB: I try to change up my technical choices with each successive book, and also to be true to my characters' personal growth from book to book. So while there is a third woman character in the next book, she's not an outsider. She's even more 'in' than either Lacey or Jan, being the wealthy daughter-in-law of a foothills oil baron. The burden of crime-solving falls firmly on Lacey's and Jan's shoulders, though, and it's not exactly risk-free for either of them.
In Where The Ice Falls, the dead man is an intern at a Calgary oil company. What inspired you to choose this setting for your story?
JEB: In a nutshell, means, motive, and opportunity. There is a lot of money floating around in Calgary, and where there's money there is both motive and opportunity to commit crimes. The more oil company Christmas parties, golf tournaments, and Stampede barbeques I attended, the faster the potential motives for murder piled up: office affairs, current and ex-wives working in the same building, men dragging along grudges from when they both worked at a different company two decades ago, a purchasing agent throwing no-bid contracts to a brother-in-law behind the boss's back, or an accountant trying to cover up a mistake that cost their company millions. Eric, as a sharp-eyed intern, acquires an insiders' view of my fictional oil company's day-to-day operations without having the maturity or work experience to understand all the ramifications. When he starts poking around, he rapidly comes to the attention of someone with a secret they're willing to kill to protect
In your Acknowledgements for Where The Ice Falls, I love that you refer to "the series' location scout and tireless photographer of potential body-dumps", so I have to ask about your research process. How much research do you do before you start to plot a story?
JEB: I do love my photographer! Keith Cartmell is a very old friend who took up photography with a vengeance once he retired. He's also a crime reader, giving him a leg up on how to best stash a body in any given location.
As for my process, I have the key elements of a story in my head before I start to research. From a rough outline of the major points, I check up on obvious issues through online sources and library books, study the geography as best I can with Google maps and daytime drives, and line up human resources who will answer over breakfast the questions I've emailed to them after midnight. Sometimes I uncover facts that make a cherished plot point or location unusable, and am forced to rethink.
There's a serendipity factor too: at least once per book a newspaper article pops up just in time to add authenticity. In Where the Ice Falls it was the new tech that allows a trained drone operator to scan for a cell phone signal over a wide area of wilderness, even in a region where there are no cell towers. If you check Google Maps anywhere near Black Rock Mountain (where there is not an actual road, much less a private ski resort), you'll see why such technology is exciting to Search and Rescue squads both real and fictional.
Do you have the whole book outlined before you write?
JEB: My outlining process begins with a cork board to which action or clue notes are pinned, a character list with age / relationships / general appearance for each entry, and the three acts of the book separated across the top with my timeline.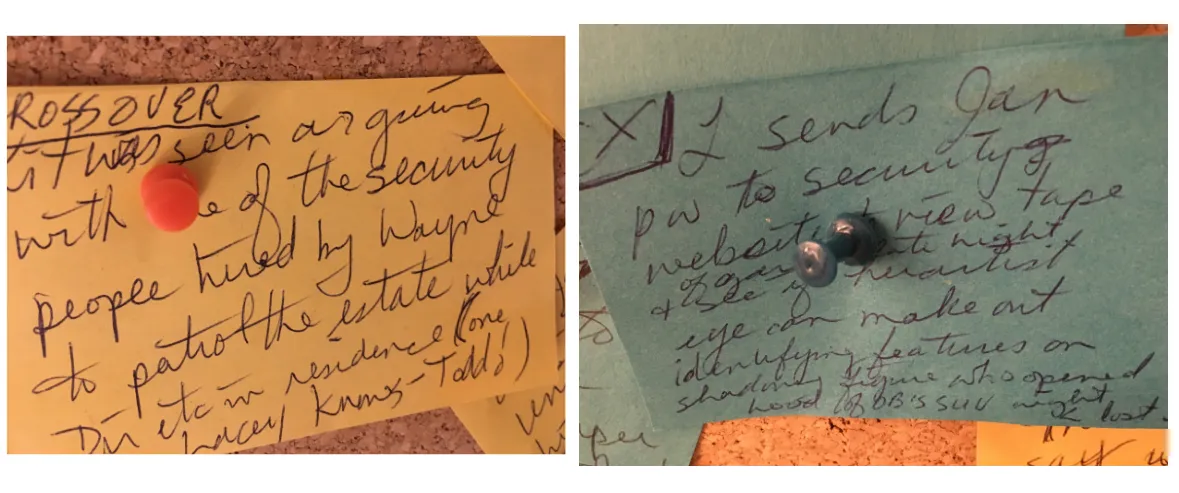 Photo credit: JE Barnard
JEB: As [can be seen in the] photos, each of the point-of-view characters has their own colour of note, letting me see at a glance where I've let one of them fall silent for too long. Where their plots intersect I'll add an X in the corner, or the word 'Crossover'. That allows me to smoothly transition between storylines, and maximize the impact of those few moments when the two point-of-view characters are on page together.
The cork board lives in my living room for weeks or months while I add new ideas or characters, subtract something that didn't pan out in the research, and shift scenes back and forth to avoid the dreaded 'soggy middle'. Everyone in my family knows they disturb this board at their peril!
When the board is done to my satisfaction, I start typing from the first scene, adding and modifying as I go, and end up with an outline that's about 30 pages for a 300-page finished manuscript.
We often hear genre fiction denigrated as 'not serious' compared to literary fiction. Do mysteries serve a purpose beyond light leisure reading?
JEB: Mysteries by their very nature examine social norms and the individuals who violate them. From the fundamental questions of good versus evil through to the less-fatal transgressions of prideful secrets and petty theft, what fascinates many readers of mystery is the chance to gauge their own reactions against the characters'. And it's not only crime or morality that can be explored: the inner conflicts of modern life have their place. In 'When the Flood Falls', Lacey struggles with first-responder PTSD, something many civilians don't realize impacts the police and paramedics they interact with daily. House-bound with the illness ME/CFS, Jan is a chronically ill every-woman, striving against isolation by watching over the neighbourhood from her sunroom. In 'Where the Ice Falls', Zoe juggles her demanding job, her teenager, two visiting stepsons, and then the terror of possibly losing her sanity to a murder victim's ghostly visitations. We've already discussed Dee's coming to grips with her mother's desire for a medically assisted death. So yes, mysteries have their place both as light leisure reading and as safe spaces to explore experiences readers hope they will never have to face in real life.
If you could give just one piece of advice to aspiring writers, what would it be?
JEB: Start from some setting or occupation or situation you already know well. It will give your early writing a confidence that allows it to flow more naturally for both you and the eventual reader, and give you a good base from which to expand outward into arenas that are less familiar to you.
If you're curious to find out more about Where The Ice Falls, you can read my review HERE.
Readers can visit JE Barnard at www.jaynebarnard.ca or follow her on Twitter @J_E_Barnard.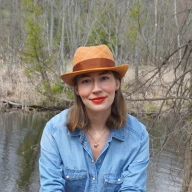 Vanessa is a Canadian crime writer. She is the author of Cover Art and other books. At the heart of all of her stories are strong female protagonists.
Read More About Vanessa Westermann