Saturday, July 20, 2019
1:30 PM - 3:00 PM
Sleuth of Baker Street Mystery Bookstore
907 Millwood Road, Toronto ON
Free admission
Thank you to all those who joined me at Sleuth of Baker Street Bookstore on Saturday! Having attended many readings at Sleuth over the years, it was thrilling to be there as the author this time and introduce you to An Excuse For Murder.
For those who couldn't make it, there are a couple of autographed copies of An Excuse For Murder left at the store.
Find out more about Sleuth of Baker Street Mystery Bookstore on their website www.sleuthofbakerstreet.ca.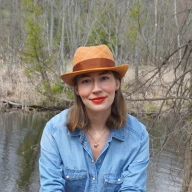 Vanessa is a Canadian crime writer. She is the author of Cover Art and other books. At the heart of all of her stories are strong female protagonists.
Read More About Vanessa Westermann