On Saturday, I attended Barbara Fradkin's Prisoners of Hope Toronto launch party at Sleuth of Baker Street Mystery Bookstore.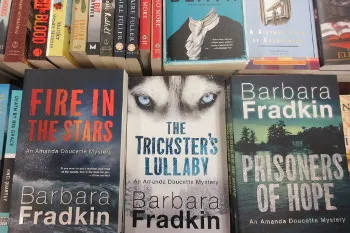 Prisoners of Hope is the third Amanda Doucette Mystery. Set in Georgian Bay, international aid work, Amanda, has planned a kayaking trip in the area for abused families from a rural Ontario community. While exploring remote islands offshore, Amanda and a local tour guide rescue a frightened young woman whose boat has capsized. The tour guide takes the woman to shore, leaving Amanda stranded. When the tour guide is found dead on a nearby island, she and RCMP officer Chris Tymko team up once again, to investigate the death. Barbara Fradkin is a retired psychologist, who "is fascinated with why people turn bad".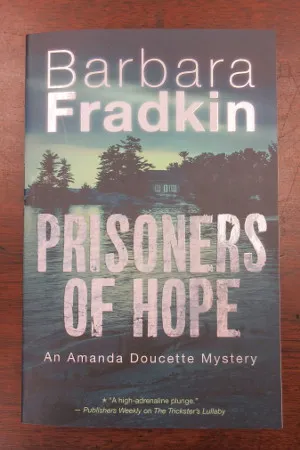 The Q&A revealed intriguing insights into Barbara's writing process. Barbara Fradkin has two ongoing series (Inspector Green and Amanada Doucette), but prefers not to work on both series simultaneously, focussing instead on one book at a time. Inspector Green waits patiently on the sidelines as Barabara devotes her attention to completing an Amanada Doucette novel, and vice versa.
Barbara mentioned that her books are popular in Germany, due to the appeal of the Canadian wilderness setting. Having lived in Germany for many years myself, I found this interesting.
Have you ever wondered how crime writers approach the planning process? Barbara normally does not know how the crime will be solved before she begins writing. She would rather be surprised by where the plot takes her. She doesn't like being told what to do, even by herself. Following an outline would be, and I quote, "boring". Here's to letting the characters take the lead! You never know what will happen.
Barbara shared with us a tantalizing excerpt from Prisoners of Hope, in which Amanda finds a dead body.
Readers, be prepared for steamy encounters between Amanda and RCMP officer Chris…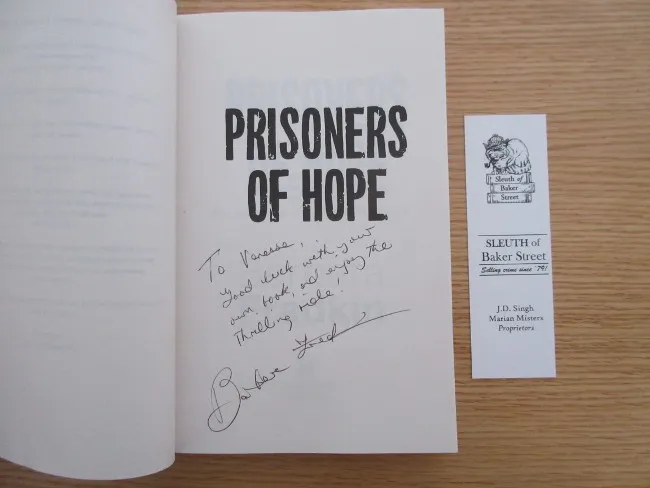 To find out more about Barbara Fradkin, visit her website at www.barbarafradkin.com.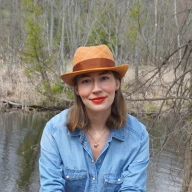 Vanessa is a Canadian crime writer. She is the author of Cover Art and other books. At the heart of all of her stories are strong female protagonists.
Read More About Vanessa Westermann