The Crate, by debut author Deborah Levison, tells the true story of her family's discovery of a wooden crate, nailed shut and hidden beneath their cottage. Inside: the butchered remains of a murder victim.
The cottage as safe haven is a quintessential part of Canadian culture. For many, childhood memories are linked to cottage life, the landscape representing a sun-drenched moment, frozen in time. Having immigrated to North America after surviving the Holocaust, for Levison's family, the cottage is more than simply a retreat from the city. The cottage is a refuge; a symbol of victory over terror. A fortress.
Levison skilfully depicts the Muskoka setting, the nostalgia of summers spent by the lake, and juxtaposes this with the horror of murder. Drawing a connection between the recent crime and her family's experiences in the Holocaust, The Crate is a sensitive portrayal of the effects of violence, emphasizing the importance of remembrance.
I was particularly impressed by Levison's characterization of a family continuously struggling for preservation, driven by a need to safeguard their home and loved ones.
The crime made Canadian headlines, including Toronto Life's cover story. The lead investigator of the case, Detective Dave Allen, and his team won Investigation of the Year for their work in solving the murder. Now The Crate has been announced a finalist in the 2018 International Book Awards, and Levison has succeeded in her goal of giving a voice to the victim.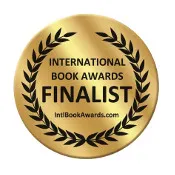 The Crate by Deborah Vadas Levison will be published by WildBlue Press on June 19, 2018. You can find out more about the author on her website www.debbielevison.com.
I received an ARC from the author, in exchange for an honest review.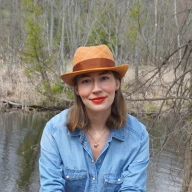 Vanessa is a Canadian crime writer. She is the author of Cover Art and other books. At the heart of all of her stories are strong female protagonists.
Read More About Vanessa Westermann