I first visited Sleuth of Baker Street, Toronto's mystery-specialty bookstore, in 2012, when I was in desperate need of a mystery along the lines of Dorothy L. Sayers. I was impressed by the quality of recommendations and knowledge of the genre that the owners, Marian Misters and J.D. Singh, have. I left the store with a bag full of books and a list of new authors to discover.
Read on, to find out more about Marian and J.D.'s insights into current trends in crime fiction.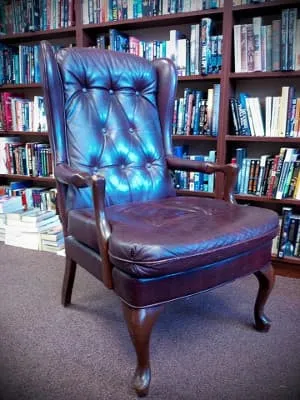 Sleuth of Baker Street has been "selling crime since '79". Through that time, have you noticed any prevailing trends in what customers are looking for? Are there certain authors or genres that consistently sell?
Sleuth of Baker Street: Over the years we have noticed trends in what is being published in the mystery genre. Some years we seem to have an abundance of books around the theme of kidnappings, other years it is psychological thrillers or serial killers. Police procedurals and historical mysteries continue to be huge sellers and we still see a lot of craft, cooking and "cat" mysteries.
By and large, customers want a good read and that, of course, has a different meaning for everyone. Some readers enjoy mysteries that focus on plot, others prefer a character driven story. Some readers enjoy reading books set in exotic locations, while others buy a mystery set in the place they are going to visit on their vacation.
Michael Connelly, Maureen Jennings, Adrian McKinty, Peter May, Louise Penny, Nick Petrie, Peter Robinson, Kate Quinn and Iona Whishaw are just a few of our customer's "go to" writers. We get in around 150 new titles every month so there is a lot to choose from.
The burning question in every writer's mind is, of course, what sells? Which title have you sold the most of this year?
Sleuth: In two words what sells is "good writing" and the writer must grab the reader's interest in the first few pages. Our best-selling title so far in 2018 is The Dry by Jane Harper. She is a new writer on the scene, born in the UK but now lives in Australia, which is the setting for The Dry. It also won the Gold Dagger, which a is very impressive achievement.
I've always enjoyed reading both your Picks in the monthly Sleuth newsletter. Customers know that you each have your area of interest. What do you look for in a good book? Could you briefly describe your personal reading preferences?
Sleuth: Both of us look for the same thing - a good story, interesting characters, a well written text with no glaring editorial mistakes. The story has to hold together and create enough tension to capture our interest.
JD prefers books with more grit and tougher characters, whereas Marian loves historical mysteries and prefers less violence and psychological angst in her books.
There is nothing more exciting than finding a new writer so we are always on the look out for that unknown writer who will capture both our attention and that of our customers.
Sleuth frequently hosts book signings, book launches and special events at the store. Which events are coming up?
Sleuth: June is a very busy month at Sleuth with three different events noted so far.
K. J. HOWE, author of Skyjack, will be at the store on Saturday, June 2nd, from 2-4 pm. She will be giving a talk on airplane safety, hijacking and kidnapping. The talk will be held around 2.30pm.
STEVE BURROWS, author of A Tiding of Magpies, is in the store Sunday, June 10, from 1-3 pm. He will be talking about his latest Chief Inspector Domenic Jejeune birder mystery.
On Thursday, June 21 from 5.30 to 7pm we will have SKY CURTIS, author of Flush, MARY LOU DICKINSON, author of The White Ribbon Man, and LISA DE NIKOLITIS, author of No Fury Like That, talking about and reading from their books!
As independent booksellers, if you had to give one piece of advice to aspiring writers, what would it be?
Sleuth: Never give up. Keep trying. Hone your craft. Send your manuscript to every person you can think of; take any criticism kindly and to heart and remember, that when you get published, it is up to you to promote your book. It's your book and you are the best person to do it.
With so many books arriving each month, the decision of which one to read, if the author is unknown to us, often depends on how engaging the description of the story is in the blurb. Spend time creating that perfect blurb, it's the first thing a reader will look at when deciding which book of many to buy (or publish!).
Don't spend your time in a vacuum; read other books in the genre you are writing in. See what your fellow writers are writing, read their works.
Browse the stacks at Sleuth of Baker Street. Discover Marian and JD's Picks in the monthly newsletter, "The Merchant of Menace". Sleuth of Baker Street is located at 907 Millwood Road in Toronto, ON.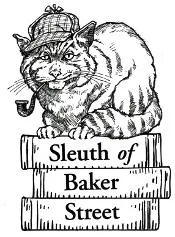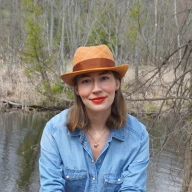 Vanessa is a Canadian crime writer. She is the author of Cover Art and other books. At the heart of all of her stories are strong female protagonists.
Read More About Vanessa Westermann